Thermaltake
ARGENT K5 RGB
Gaming Keyboard
CHERRY MX RGB BLUE
Blue switches are known to be responsive and audible; press a key, feel the click and know when the 2.2mm actuation point has been hit. Rated at 50-million keystrokes for maximum durability.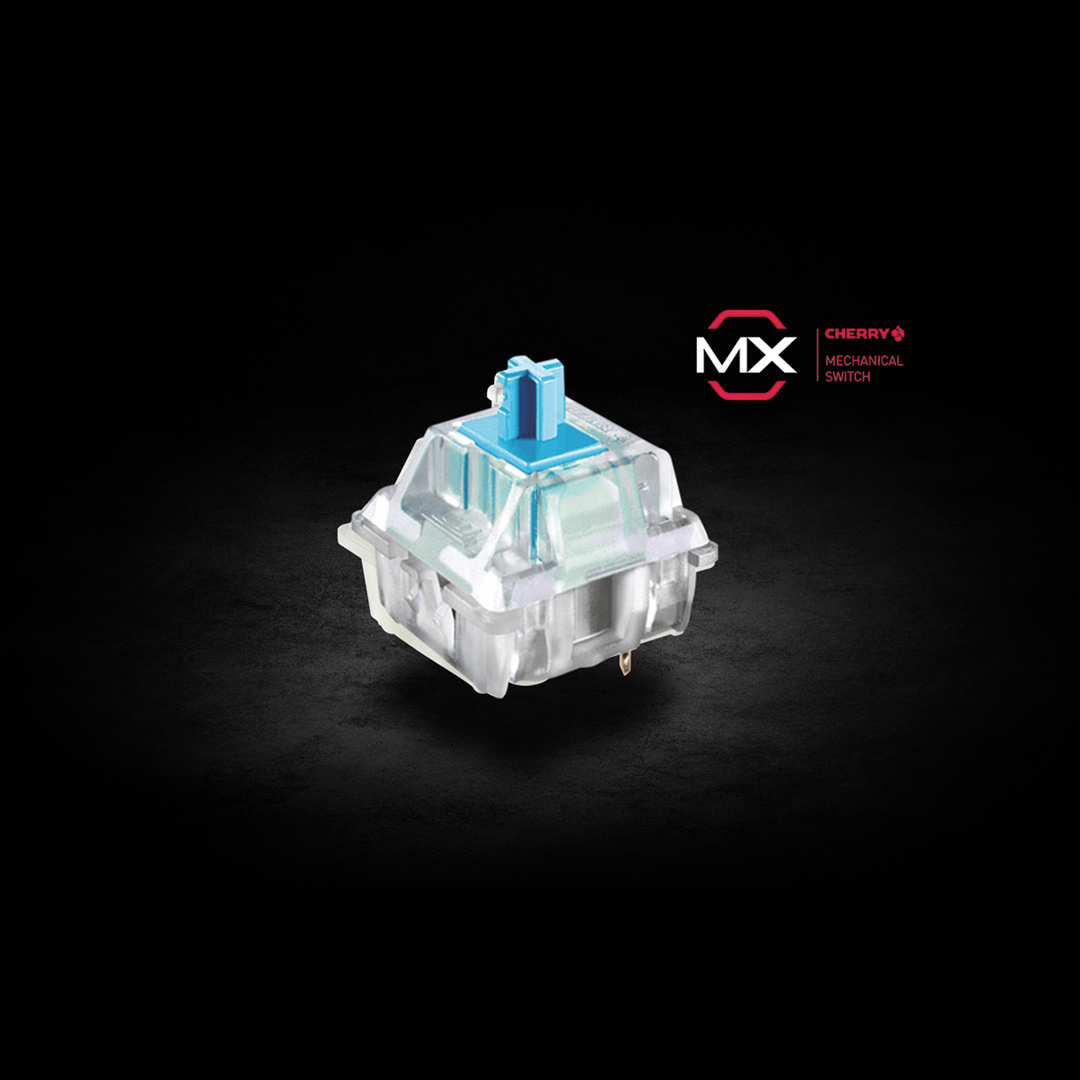 CURVATURE DESIGN & ALUMINUM TOP PLATE
With a splendid asymmetrical curvature design, coupled with a aluminum top plate, the ARGENT K5 RGB allows enthusiasts to not only challenge the game, but game in style as well.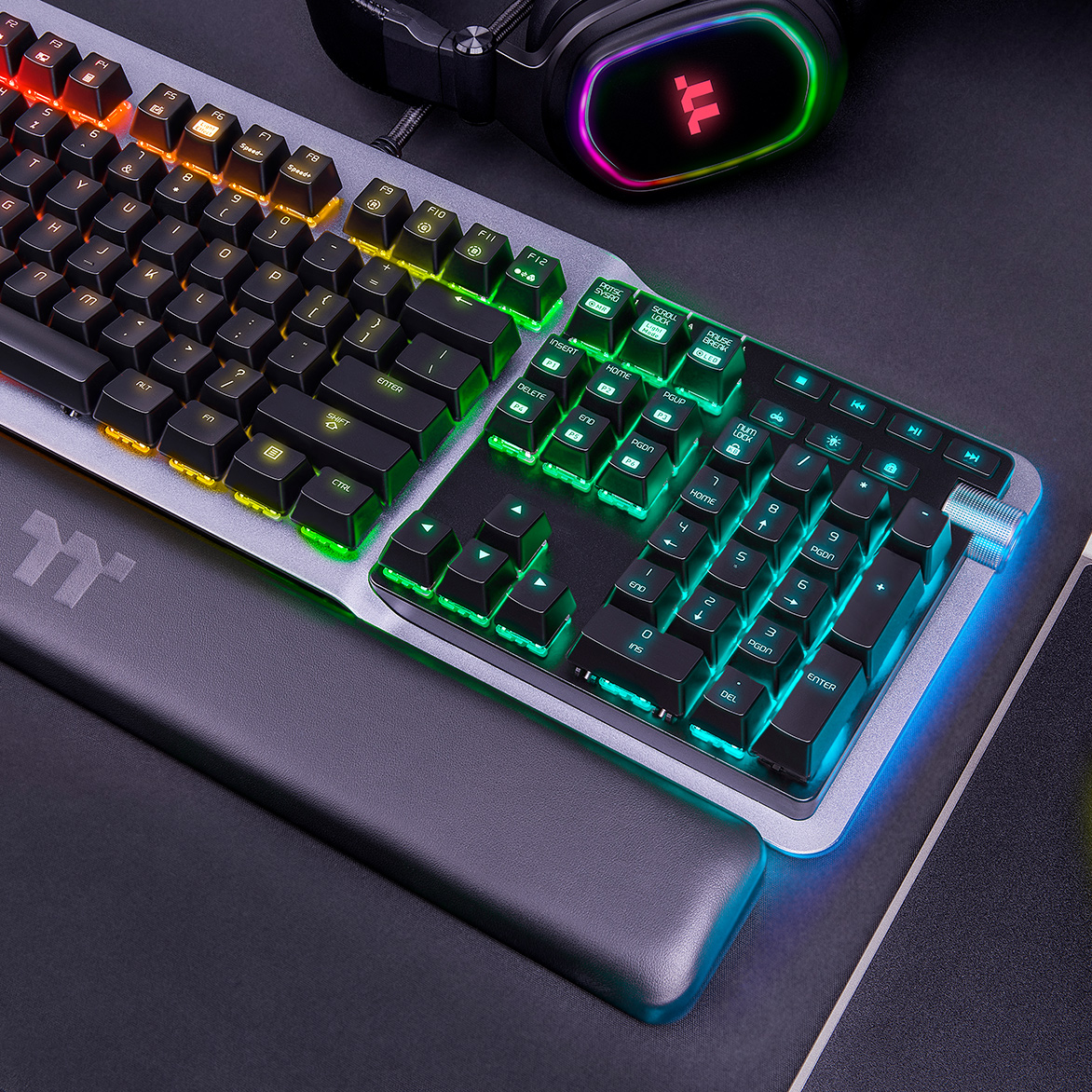 CAR AUDIO STYLE ROTARY VOLUME
CONTROL KNOB
An aluminum rotatable volume control knob allows you to adjust the volume settings on the fly. You can increase/decrease the audio output volume or press the knob to mute/unmute the audio output.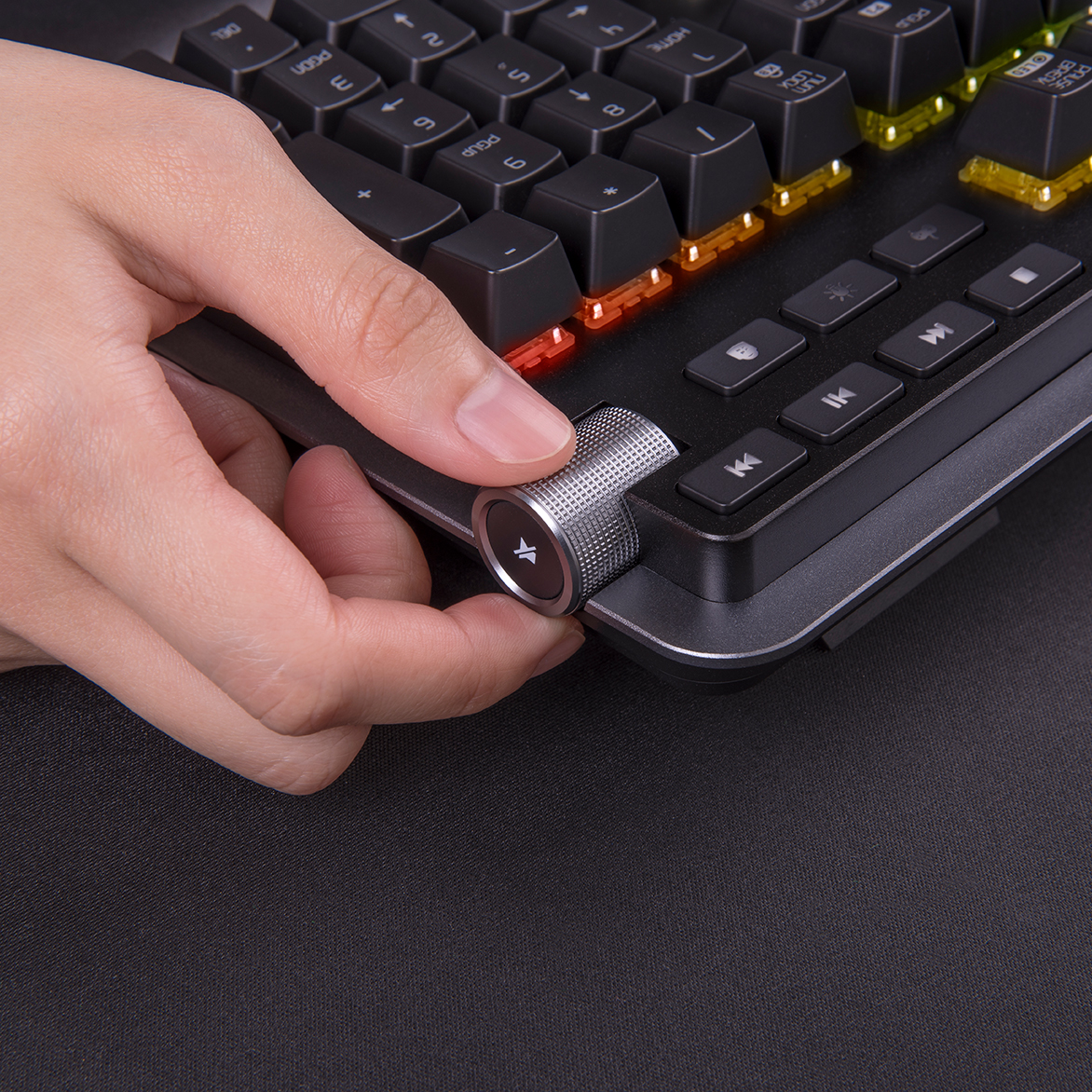 A WHOLE NEW LEVEL OF LIGHTING
Light up your battles with thirteen front-side and fourteen 360-degree underglow lighting effects in 16.8 million true RGB colors.
MADE FOR POWER PLAYS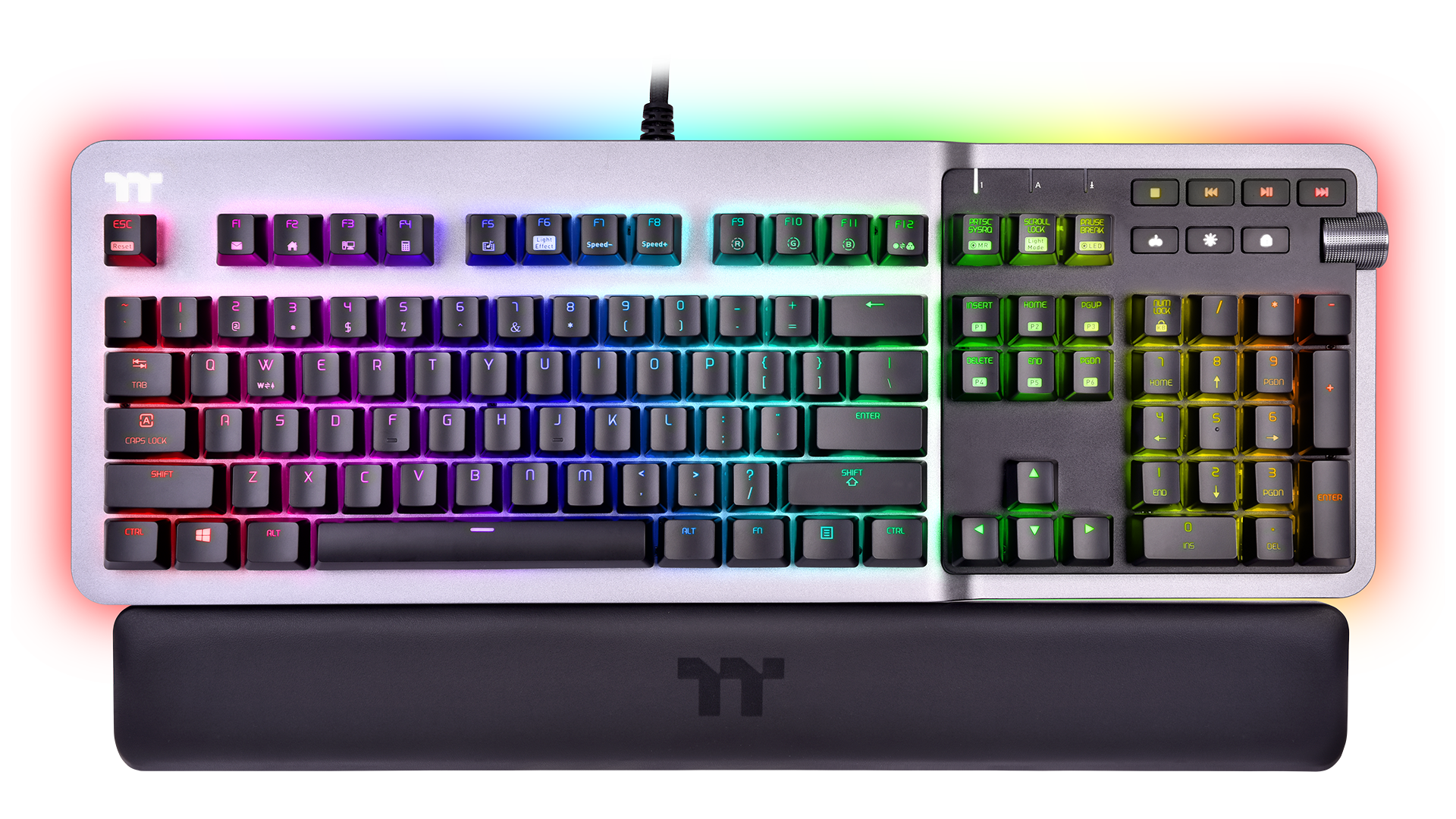 iTAKE ENGINE SOFTWARE
Customize macros and game profiles; adjust brightness, speed and direction of the RGB lighting effects; and SyncALL RGB colors of all your Thermaltake Gaming Peripherals via the TT SYNC function, creating one complete ecosystem.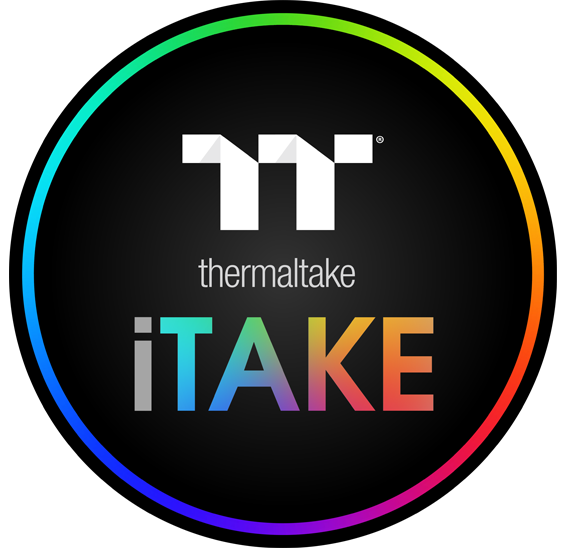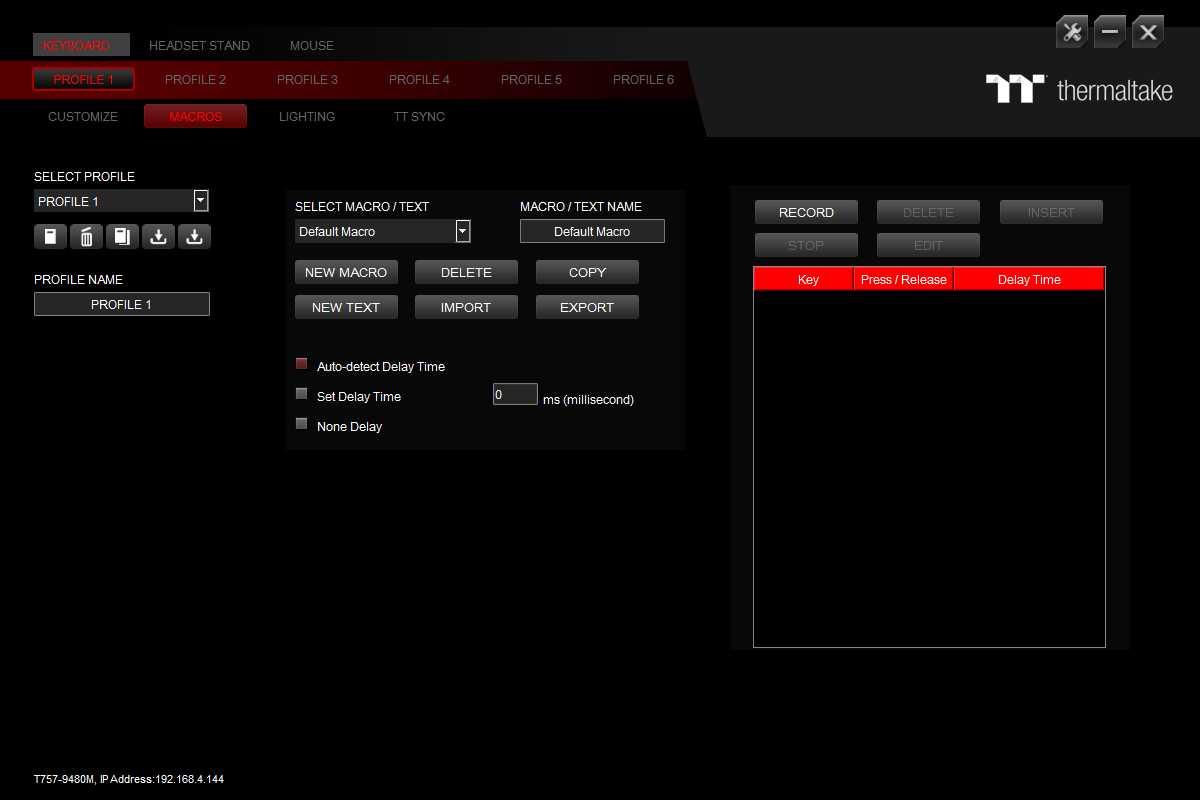 TT RGB PLUS COMPATIBLE
SyncALL TT RGB PLUS compatible power, liquid cooling, case fans, and Thermaltake Gaming product lines for seamless color coordination of your ecosystem.
*This feature is enabled via TT RGB PLUS software, and at least one Thermaltake TT RGB PLUS product is required.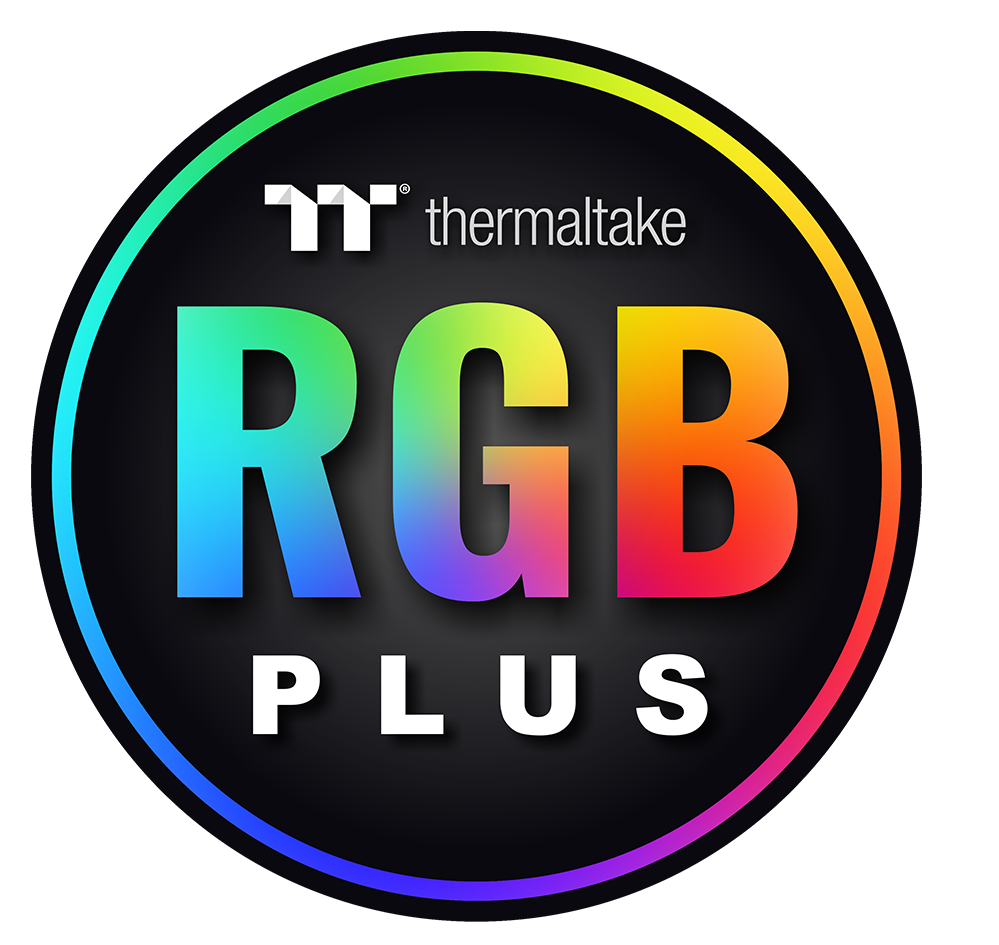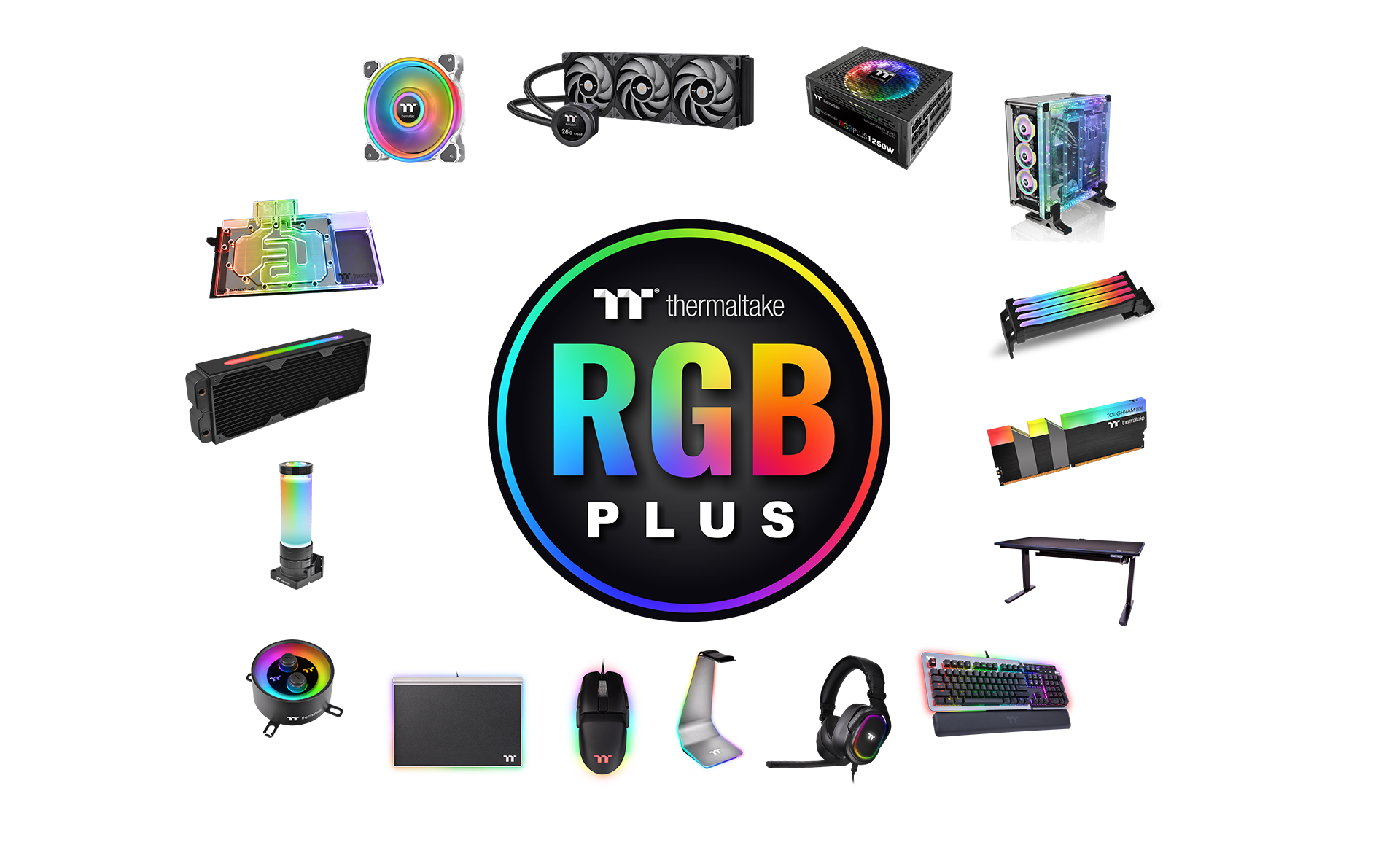 WORKS WITH RAZER CHROMA
The iTAKE engine software now works with Razer Chroma. Connect to the Razer Chroma ecosystem by installing both the iTAKE and Razer Synapse 3, experience synchronized gaming and RGB lighting effects with compatible iTAKE and Razer Chroma product lines.
Learn more iTAKE & Razer Chroma Sync Guide
*Use iTAKE engine software or TT RGB Plus to operate Razer Chroma.
*At least one Razer Chroma compatible product and one iTAKE compatible product is required for synchronization.